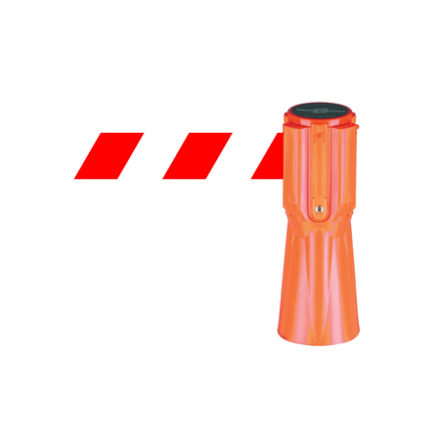 TC114 Topper
The TC114 Topper is available with the following finishes...
The innovative and simple Tensabarrier® TC114 Topper transforms a series of standard traffic cones into an adaptable, cost-effective temporary barrier system for roadside, health & safety, maintenance and engineering applications. The Tensabarrier® TC114 Topper fits to the top of any standard road cone and incorporates 3.65m of barrier tape.
Why choose a TC114 Topper?
Create a more effective safety barrier than cones alone
Instant temporary cone barrier
Incoporates up to 3.65m of high visibility chevron webbing in each unit to connects cones together
Robust, hard wearing plastic construction
4 way connectivity
Originally patented Tensator centrifugal breaking system making it the safest retractable barrier system