PLEASE NOTE: Not all webbing options shown are available in all regions. An additional charge may be applied for non-stocked webbing options. Please contact your local Tensator office to find out which options are available in your region.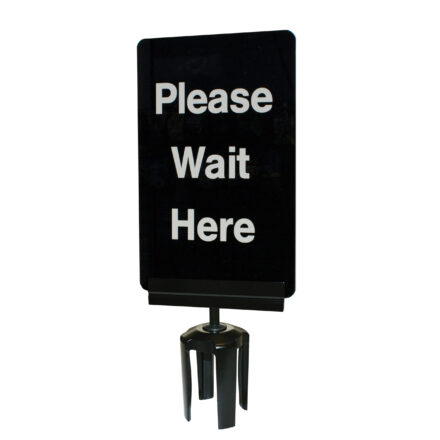 Acrylic Stanchion Signage for Tensabarrier
Designed to fit on a Tensabarrier® stanchion, the Acrylic Sign is available in vertical and horizontal orientation and can enhance the queue or restricted area by providing additional information, guidance or warnings.
Stock Signage
Sizes 7"x11" 1/4" thickness & vertical orientation. Available in: Black, Blue or Red
Please Enter Here
Please Wait Here For The Next Available Teller
Exit
Exit Please Do Not Enter
Line Forms here
Please Wait Here
We also provide double faced signs and can create custom signage. Please speak with one of our partners about signage messages
Product Search
We'll locate the product for you